EURO 2012 – So far
With two rounds of the group stages gone, the groups have begun to take shape and not surprisingly quite a few surprises have been thrown about. Let's have a look at it Group by group.
GROUP A
The only group without any real contender for the cup, it took off to quite an explosive start with a 1-1 draw between Poland and Greece, a game which saw both sides finish with ten men and a saved penalty which would have won the match for the Greeks and Russia reminded Petr Cech that this time he only had 4 people defending in front of him by putting in 4 goals past him.
With people giving the Czechs no chance based on their showing in the first game they bounced back with a 2-1 win over Greece to put the 2004 winners in jeopardy of being knocked out in the group stages. Poland and Russia holding out to a 1-1 draw has only made things more complex.
Going into the final round of matches all 4 teams will fancy their chances of progressing to the quarter-final.
GROUP B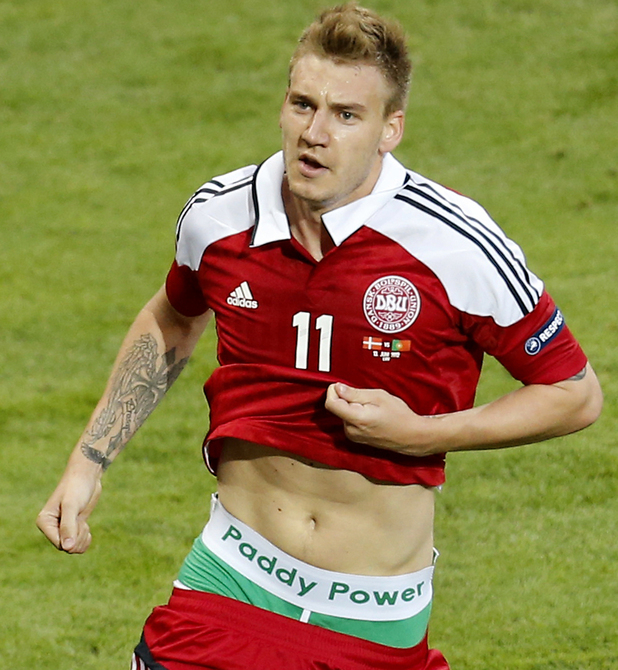 With the group of death containing the likes of Netherlands, Germany Portugal, There was never gong to be any shortage of action. The group could not have gotten of to a more intriguing start with Denmark upsetting the odds to beat the Dutch. Germany meanwhile got off to a good start beating Portugal 1-0 in a close encounter.

The Dutch seemed to be self destructing with reports of disharmony within the team came out, the 2-1 loss to Germany has all but destroyed their hope of qualifying, leaving them with a very slim chance to progress. Interestingly German striker Mario Gomez has score all 3 of the German goals in 2 matches in spite of the fact that he only had possession of the ball for 22 seconds both the matches put together! The Portuguese won an entertaining match against Denmark 3-2, with an out of sorts Ronaldo missing many an easy chance to score and Nicklas Bendtner's underwear attracting more attention than the player himself.
With both Denmark and Portugal level on points and goal difference, the race to the 2nd spot is proving to be an interesting one.
GROUP C
The opening match was any football tactician's dream come true, with Spain's 4-6-0 formation being pitted against an aggressive 3-5-2 by the Italians, the Spanish despite the overflow of talent in the team and their beautiful tiki taka style of play found the Italians a hard nut to crack with de natale putting the Italians ahead with a sumptuous strike, it was left to Cesc Fabregas to save the Spanish blushes as the match ended 1-1. The Croatians showed why they were ranked No.8 In the world with a 3-1 win over Ireland.
Spain looked complete as they finally did away with the 4-6-0 formation and bought in Fernando Torres for the match against Ireland, the move paid off with Torres scoring a brace and helping Spain to a 4-0 demolition of Ireland, which leaves them with no chance to go on. Italy meanwhile drew 1-1 with the Croatians with Pirlo scoring the best goal of the tournament so far, a trademark curling free kick into the top corner, the result however leaves the Italians in a tight spot in 3rd position with only 2 points behind Spain and Croatia, both on 4 points.
GROUP D

France took on England in the opening game only to churn out a dull 1-1 draw courtesy of Roy Hogdeson's defensive tactics criticized by many.
Ukraine pulled of an amazing comeback to bat the Swedes 2-1 with Captain Andriy Shevchenko leading by example, to score two brilliant headed goals that won the game for them.
England chose to gamble on Andy Carroll for the second game against Sweden, and it proved to be a very good decision as he opened the scoring for England with a powerful header in a tospsy turvey game that England would eventually go on to win 3-2. France showed their creativity in a largely one sided game against Ukraine to win 2-0.
With Sweden knocked out, it is a three way race for qualification between England, France and Ukraine.
-Anirudh Krishnan
comments